OpenStreetMap Importer¶
OpenStreetMap plugin is not part of CrowdSim3D. But it's a useful tool to quickly create a traffic system. OpenStreetMap plugin imports data as meshes and curves. The curves contain Meta data that can help when creating a traffic system.
For more information about the OSM plugin please visit their website.
Note
When using the terrain projection feature of OSM all the curves have a Shrinkwrap modifier.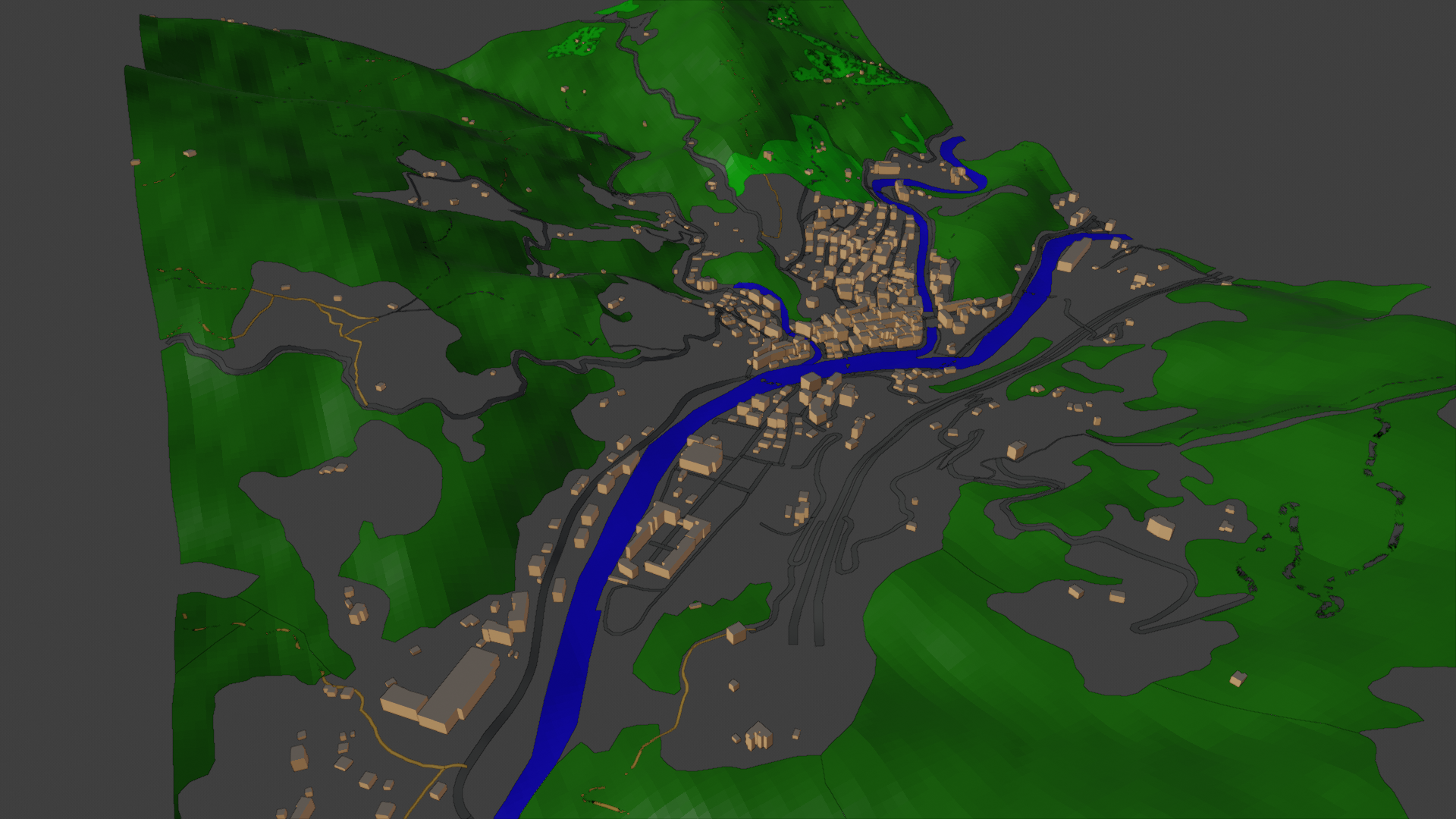 When not applied the traffic system will be rendered using the original coordinates of the curves.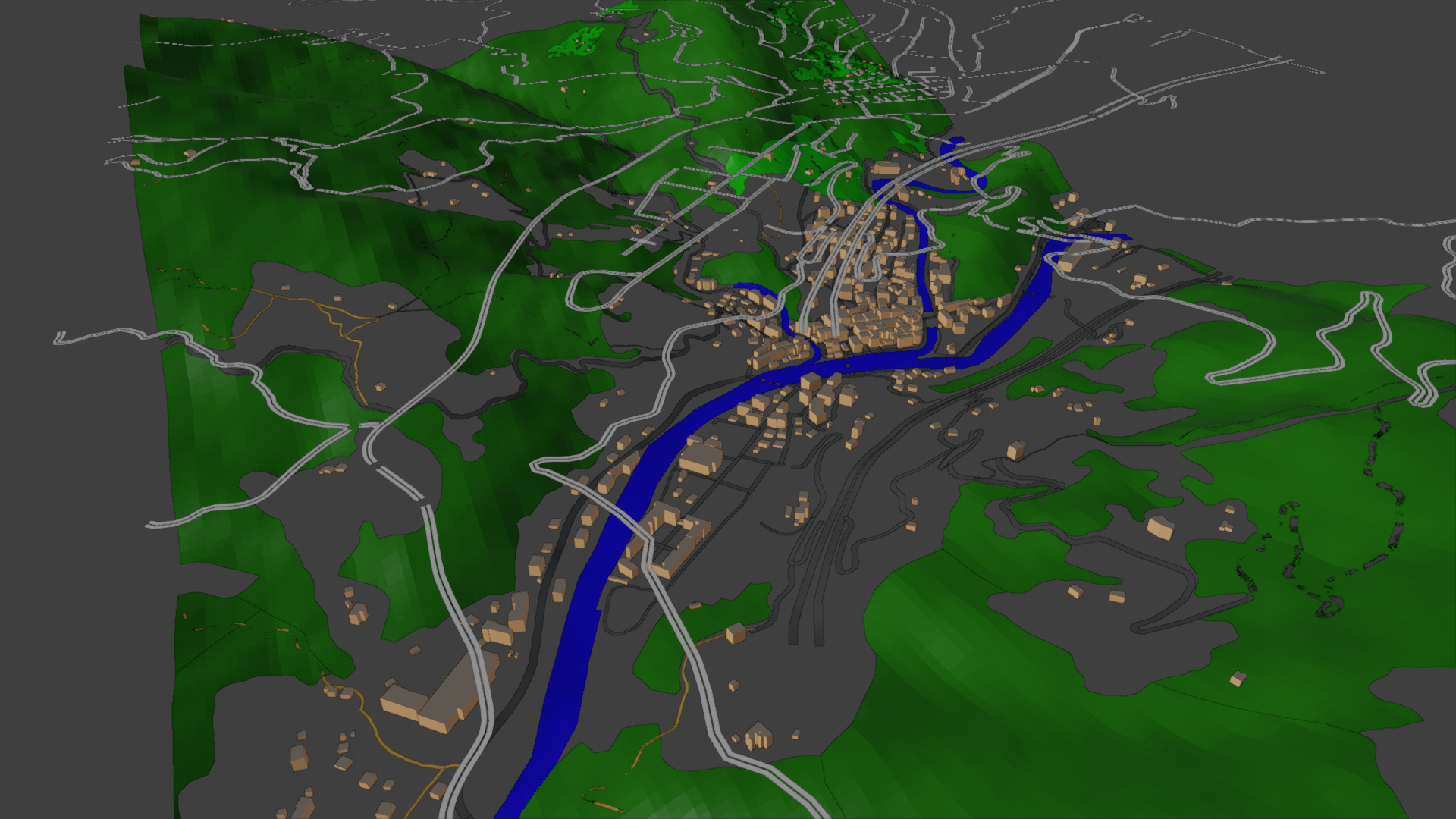 To fix this the shrinkwrap modifier on all curves needs to be applied. The Clean Up OSM Curves operation does exactly this.