Add behavior to your agents¶
To add behavior to your agents you first have to create a Crowd Sim Node Tree. In the CrowdSim Node Editor press New
Overview¶
The Crowd Sim Node Editor contains various nodes to build up your behavior tree. Together they control the behavior of the simulation. Behavior is the start node.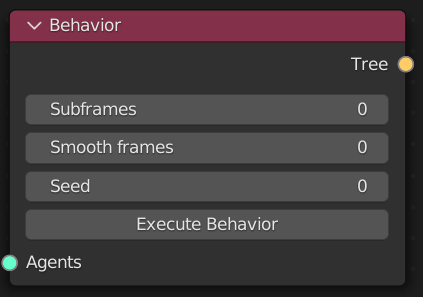 At the output socket of the behavior node other nodes can be added. During execution per frame the node tree will be executed. Each node can be in one of the next states:
Note
When using the debugger it is possible to look at the state of each node for each frame in the animation for each agent. See Debugger for more information how to use it.